Have you ever heard of the tribe of seed keepers? Well, they have been around for over 10,000 years, (wow!) for as long as agriculture has existed. And they have been quietly, selectively and carefully preserving and saving seeds for the future generations.
The Seed Keeper
Dr Prabhakar Rao, the founder of
Hariyalee Seeds
is one of the leaders of this tribe. He has been a seed keeper for over 25 years, collecting indigenous native vegetable seeds that are on the brink of extinction. He is an explorer and his travels have taken him to remote parts of the world where his interactions with the older generations of farmers have allowed him access to these forgotten varieties.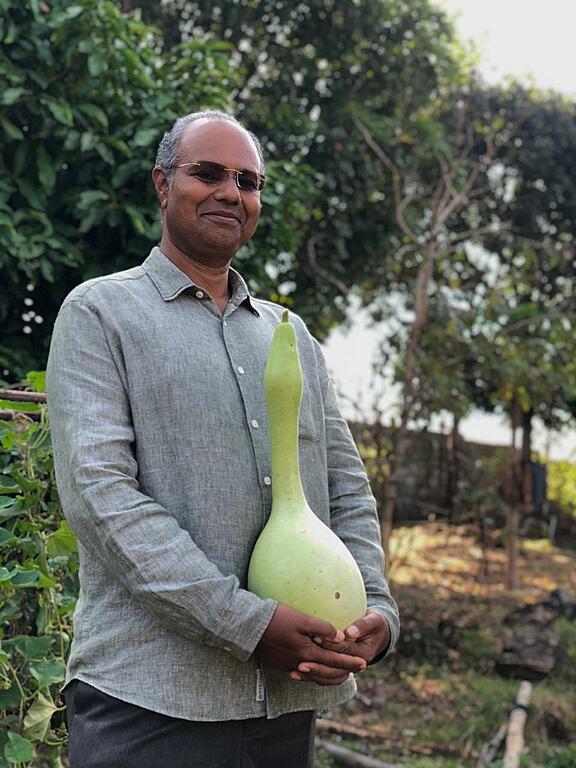 Biodiversity is not only variety 
Why revive forgotten varieties? Protecting our biodiversity is important for healthy soil, water, air, climate and is the key indicator of the health of an ecosystem. But biodiversity also has a profound influence on food right from the complex food cultures, down to the smallest texture of ingredients. The loss of vegetable varieties has also reflected in a loss of flavours and textures of vegetables and their cooking properties, which have been intrinsic to some very local, unique dishes. Where is the deliciousness? Where is that crunch? Many traditional dishes lack in their rich culinary complexity due to those vanishing particular vegetable varieties. 
Back on his farm, Dr Rao is trying to bring the deliciousness back by conducting extensive testing of over 500 such varieties for genetic stability and environmental suitability. He has now successfully stabilized around 140 rare indigenous vegetable varieties, collected from both within the country and abroad.
The long-term mission
From his forward thinking initiative, Hariyalee Seeds, he now reaches out to other passionate Seed Keepers, Farmers and Urban Gardeners, and collectively works towards the preservation and propagation of these rare vegetable varieties that are on the brink of extinction. You too can become a Seed Keeper, regardless if you only have a city balcony at your disposal. It is our duty and responsibility to both Mother Nature and our cultural heritage to preserve these varieties and continue using in our daily cooking. 

Want to join Dr Rao on this mission?