If you are familiar with cuisines of Gujarat, the first foods that come to mind are probably Khakhra, Dhokla, Handvo or Thepla. Thinking about them, we are already drooling! These favorite snacks (known as Farsan) are seen across every major city in India. Just like they are synonymous with the state unfortunately, so is the perception that "Gujarati food is sweet".
The myth of Gujarati food
"It is anything but sweet!", exclaims Sheetal Bhatt, creator of
Route to Roots
, a repository of food stories that uphold the dignity of the everyday Gujarati home cook, "It is a fine balance of sweet, sour, spice and salt, all in one morsel."
This culinary intricacy of balancing flavors is best seen in the simplest of everyday foods like a
Khati Meeti Dal
(sour & sweet dal) or a Batata nu Shaak (a common potato preparation).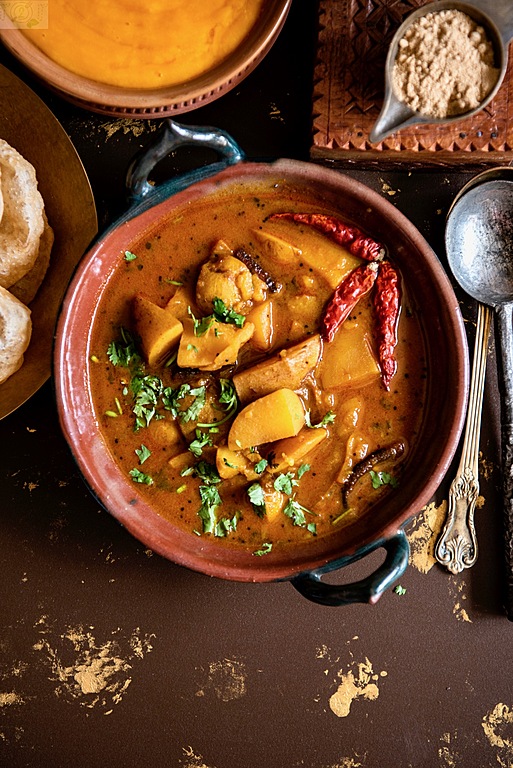 Of dals and landscapes
The food across Gujarat is well defined by its landscape. From the Kathiyawadi Region, known as Saurashtra that shares a border with Rajasthan; to Surat in the south, the home base of the
Undhiyu
; to the dry arid region of the Kutch; or the bustling street food on the streets of Ahmedabad; "Depending on the region or the community the flavours can be anything from robust to refined", says Sheetal.
Generally the cuisine has a soft spot for a good dal. Tur (pigeon pea) is commonly prepared with sweet and sour flavours from jaggery and dried raw mango.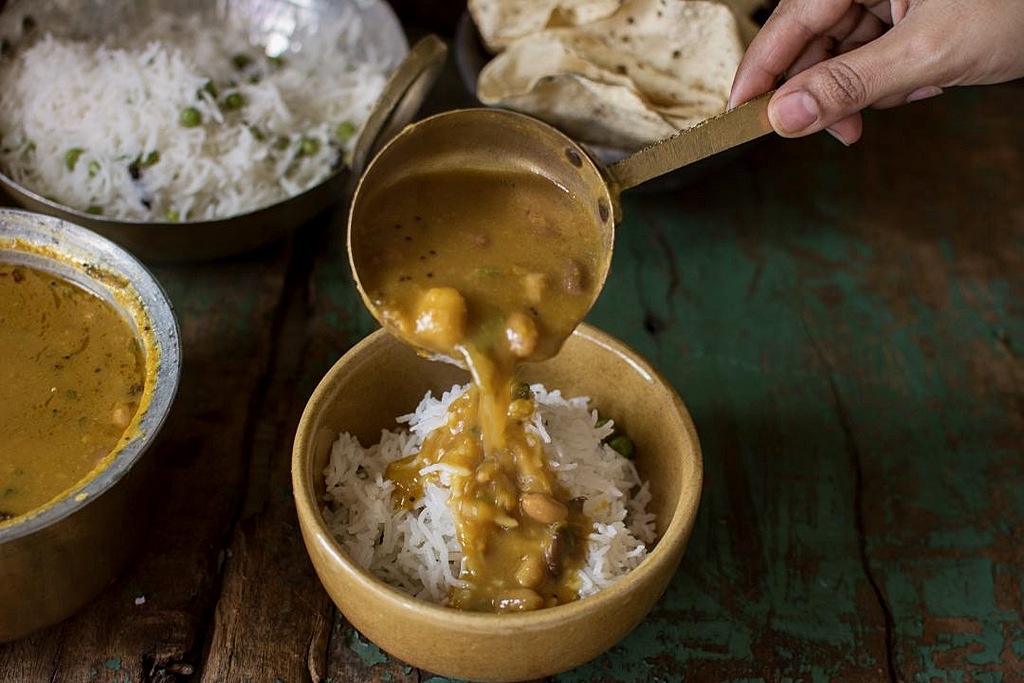 The Spice Box
The Gujarati pantry will always be stocked with flour of bajra (pearl millet), jowar (sorghum), makai (corn), rice, besan (chickpea). It will also have the famous
Gujarati spice box
fragrant with turmeric, red chilli powder, fenugreek seeds, mustard seeds, cumin, hing (asafoetida), a Gujarati version of garam masala known as
dal shaak no masalo
and an ingredient different to all other cuisines in India - the dhana-jeera (cumin-coriander) ground together into a powder.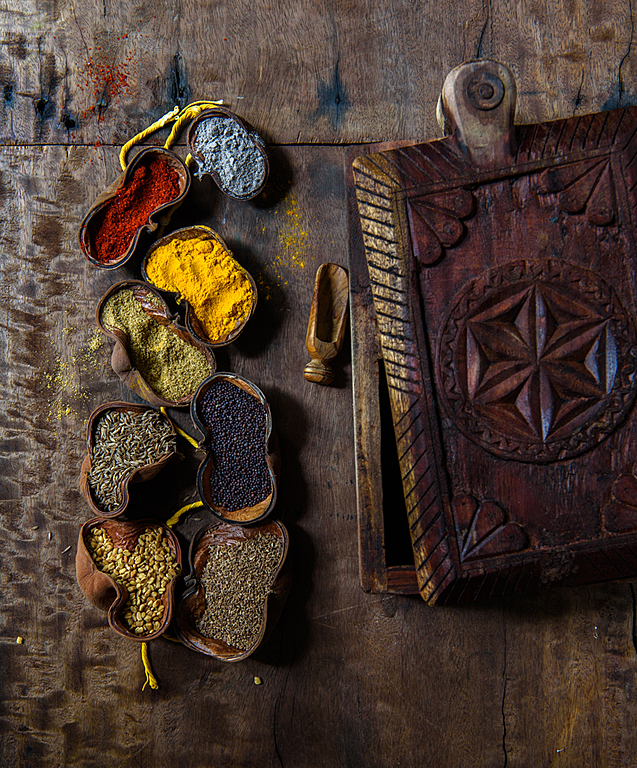 Vadi
Peanut oil is a common cooking oil and
Vadi
(lentil dumplings) are always around to add a burst of flavour to any meal. They are made from mung dal or chora dal and are sun dried. They become part of the Gujarati vegetables or curries. Especially when there is lesser availability of fresh vegetables. And since Gujarat is predominantly a vegetarian state, Vadi also act as a protein provider.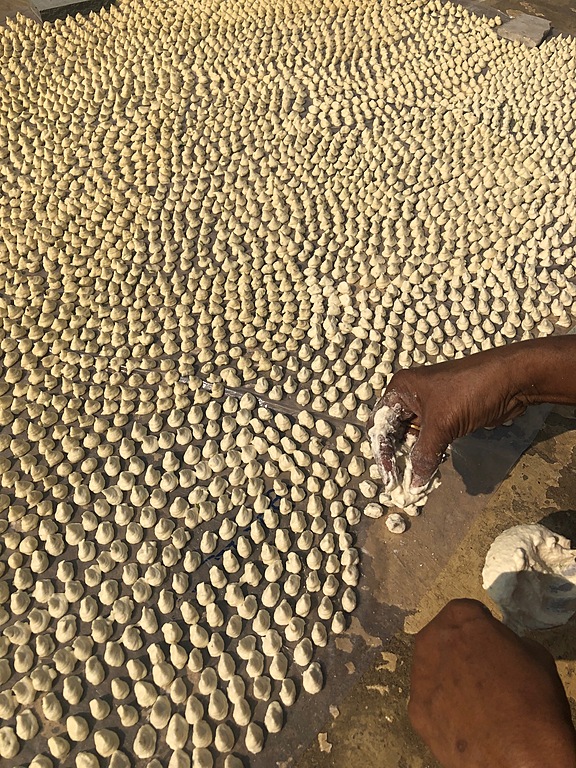 Want to explore more about the flavours of Gujarat?
Check out Sheetal's videos. In this video
she takes us on a virtual tour of her kitchen and introduces us to the dynamic dishes of the state.
In the second video Sheetal takes us on a journey through Rural Gujarat, and shows us the unique tools and forgotten foods of the state.