Siddu
If we were to talk about the essence of Upper Shimla area in the form of bread, Siddu is what one would go for. I have a lot of memories tied up with this bread and have spent a lot of time learning the art of making it. Much as I've tried my aunty's technique of shaping it, I've never been able to figure it out. "The key is in controlled rotation of the wrist" I've been told, "and you must be very gentle with the dough, and precise. Otherwise, it will not come out good."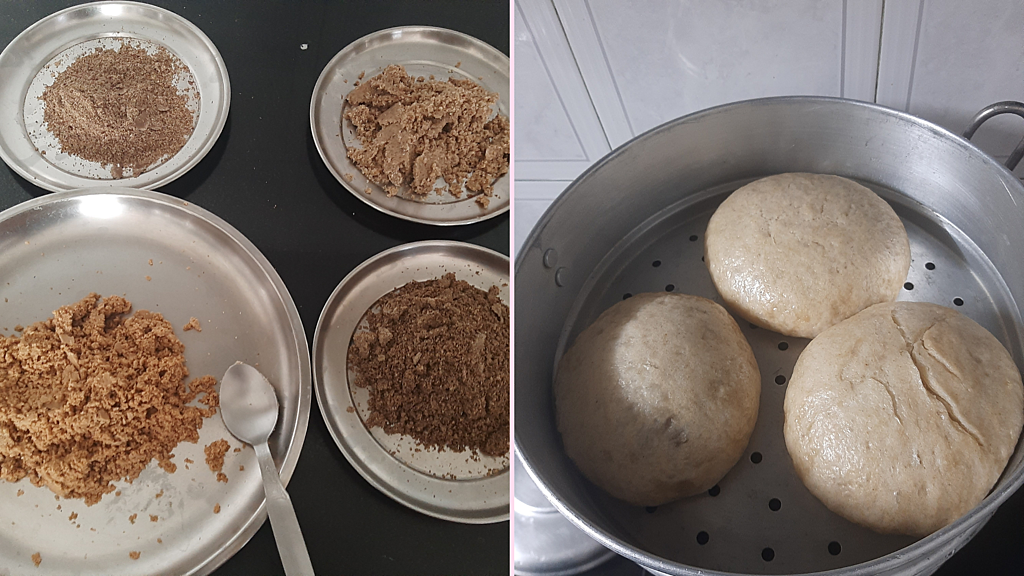 The stuffing varies across Himachal, but mainly is made up of walnuts, hemp seeds, apricot stones, even potatoes are used in the Kullu region. All of these are roasted and ground and then mixed with ginger, garlic, coriander stems, onions, and powdered spices. The sweet one has jaggery and crushed poppy seeds. Siddu is enjoyed with ghee and sometimes rajmah (red kidney beans). Also, a favourite accompaniment is the hemp chutney. Dunk the sweet one in ghee and you are good to go.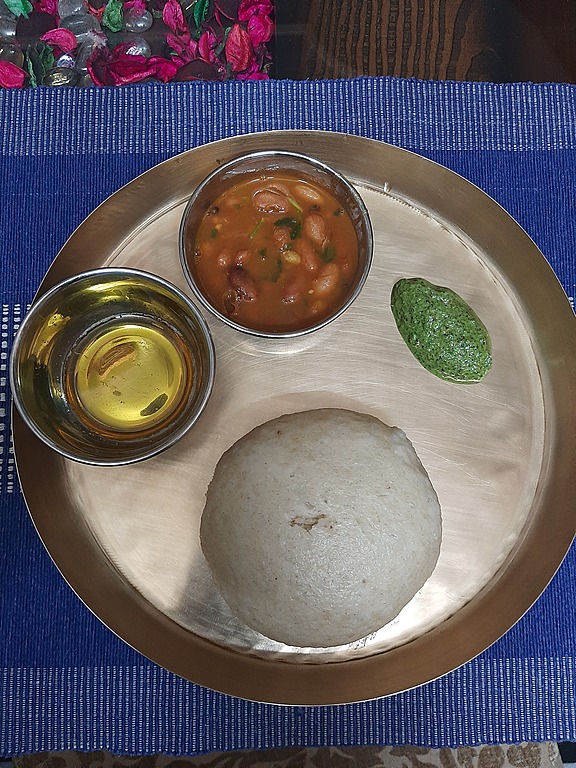 Bhaturu
Bhaturu is a very popular flatbread that can be found in almost every household across the different districts in Himachal. This staple bread is made using the traditional sourdough culture "Malera".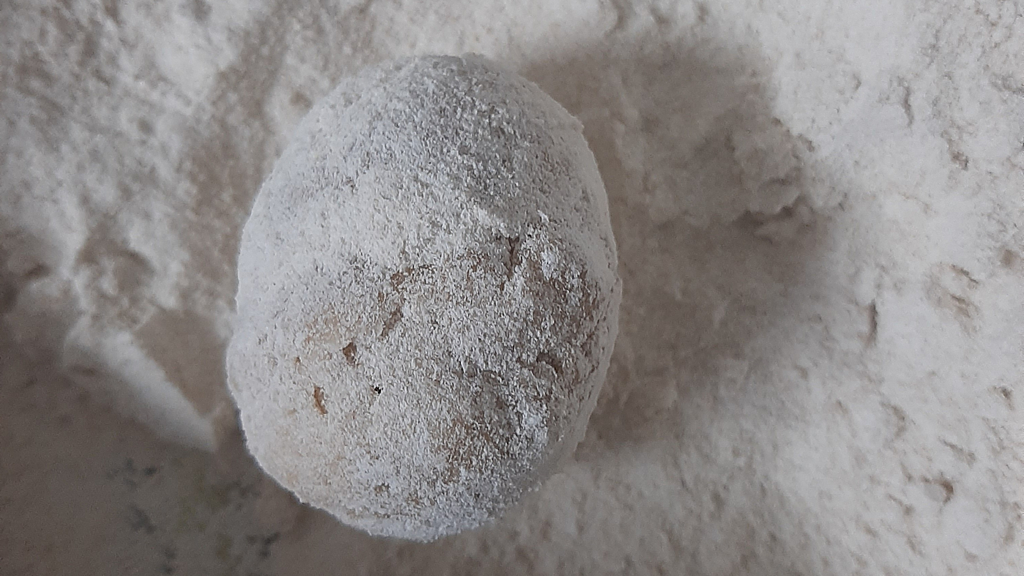 Bhaturu is very similar to a traditional
phulka
but is made from leavened dough, and is thick and spongy. All that I love about this bread are its spongy insides which one can soak in ghee or any other form of a liquid called Tari. The first bite into this bread is just beautiful, there is the salivation  in the mouth due to the slight acidity from fermentation and the cakey texture is just unreal.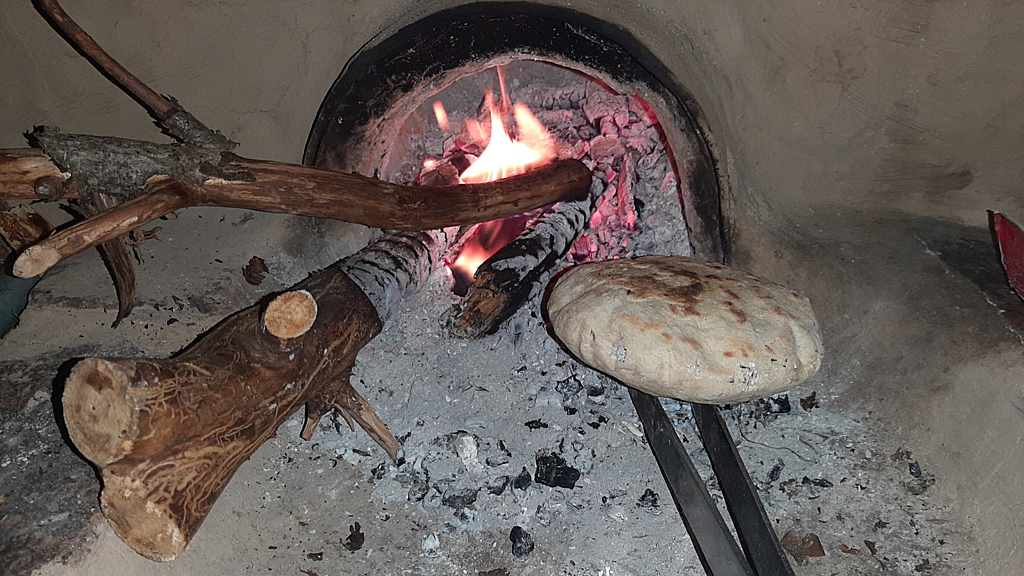 Pakain 
Pakain is another deep-fried flat bread from the Mahasu-Shimla belt. This is also a festive bread and is made on special occasions such as certain days during the
Navratras
, The stuffing is often made with ground bhangjeera (
Perilla frutescens
) and poppy seeds along with garlic and salt. But in some houses, even a potato mash is used as a different filling. Pakain uses a fermented dough made with the traditional sourdough culture and is served with some butter,  pickle or tea.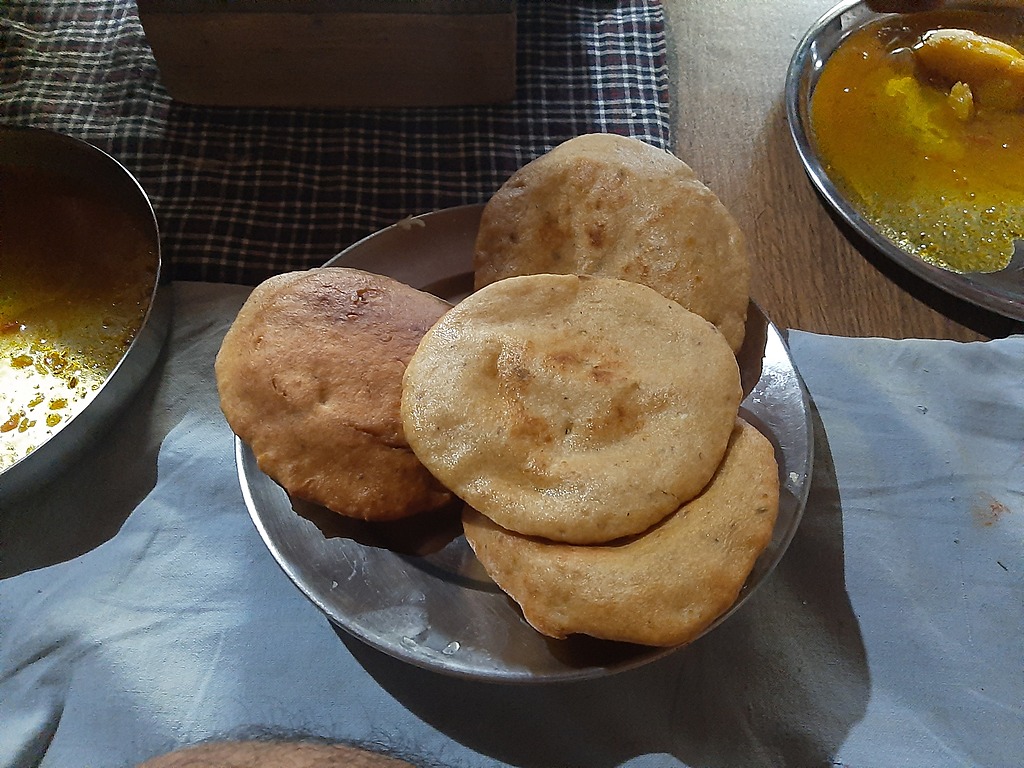 Chilra/Chilru
Chilru is a festive bread and is very similar to a crepe. It is made with either rice flour, wheat flour, or buckwheat flour depending on the geographical availability of grains. It can be a fermented batter, but usually, it is a common and instant recipe that calls for mixing flour and water with a bit of salt. The batter is then cooked on a greased pan just like a crepe. 


Chilru is often consumed with ghee and a sweet gruel made from flour and water that is sweetened with jaggery. I especially love the holes inside the Chilru created because of the evaporating water. My sister and I love to eat it with ghee which has salt mixed in it. This gives the Chilru a deeper and bitter flavour. 


My mother has kept us in touch with our culture, especially through food and Chilru is a great example of that. The ritual of first offering Chilru to the Gods, and then sharing the bread among the family as prasad, is still practiced today.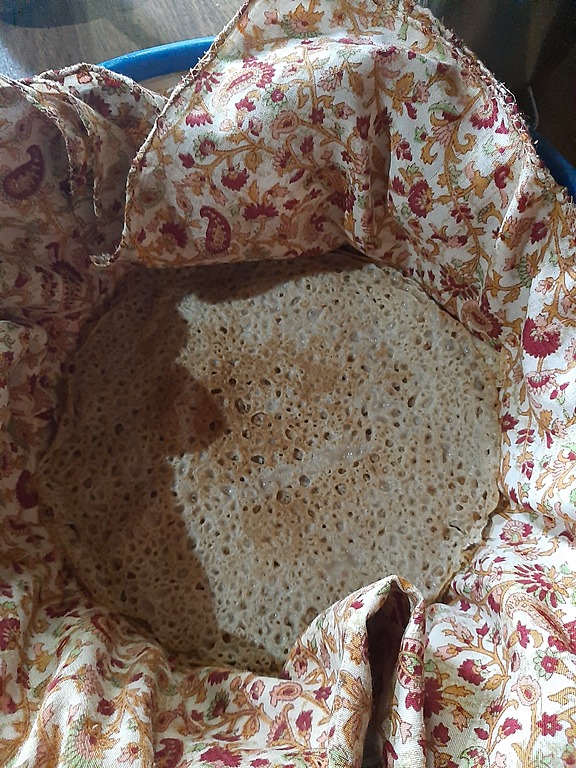 Kachouri
Kachouri is a very famous fried bread from the Mandi district of Himachal Pradesh. It is made from leavened dough and has a savory stuffing. The stuffing is made with black gram (black lentils) which are soaked in water overnight, the skins are separated the next morning and are ground coarsely to a textured paste. Garlic, ginger, coriander, salt, chilies, cumin, and coriander powder are added and this stuffing is then filled inside the dough and is shaped into a flatbread.


The stuffed and rolled out dough is then kept overnight to rise, wrapped in a thick blanket or similar cloth to maintain the temperature. The next morning, this bread is fried and served hot with butter and some delicious galgal ka achaar.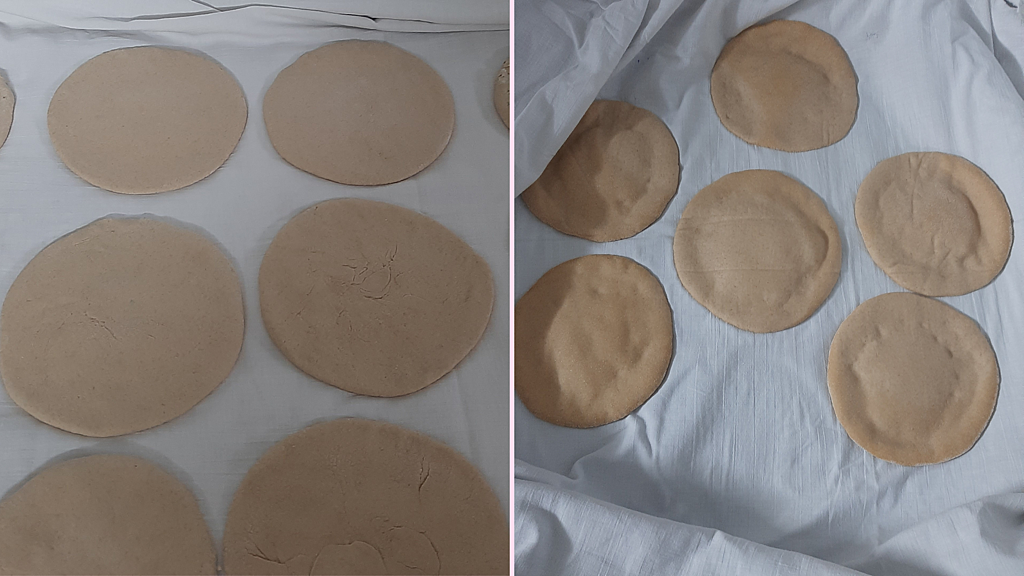 I remember how my mother used to make Kachouri's every Sunday and would talk about how our culture was losing its way. And my sibling and I would just gorge on the piping hot breads, straight out of the oil. Now that I have witnessed this dying culture that my mother used to talk about, it feels very strange and uncomfortable that in the coming times, it is upon us to carry out this tradition. So, I keep learning.