Last weekend, I went foraging in the forest with my aunt and my mother. We went looking for Lingad, but someone had already taken their pick and we only managed to find enough ferns for one meal. 


Foraging is a lifestyle here in the mountains and an essential skill for the local nomadic tribes such as the Gaddis. The forests of Himachal have a rich plant biodiversity which host an array of numerous edible plant species for the locals to forage and cook with great enthusiasm. 


Gucchi not Gucci
Gucchi/Morels (Morchella) are wild, edible mushrooms and are one of the highly prized mushrooms across the world. What makes gucchi so special is the fact that they are super rare and almost impossible to cultivate (there are some gucchi growing kits, but with very low success rate). Gucchi needs warm, moist conditions and lightning (breaks the inert nitrogen into consumable form) to trigger their growth cycle. 


I have cooked a lot with
gucchi
and the best way to eat these is to sweat these in butter along with minced onions or shallots and salt for about 10 minutes. A drip of lemon juice and a bit more salt in the end. And that is it.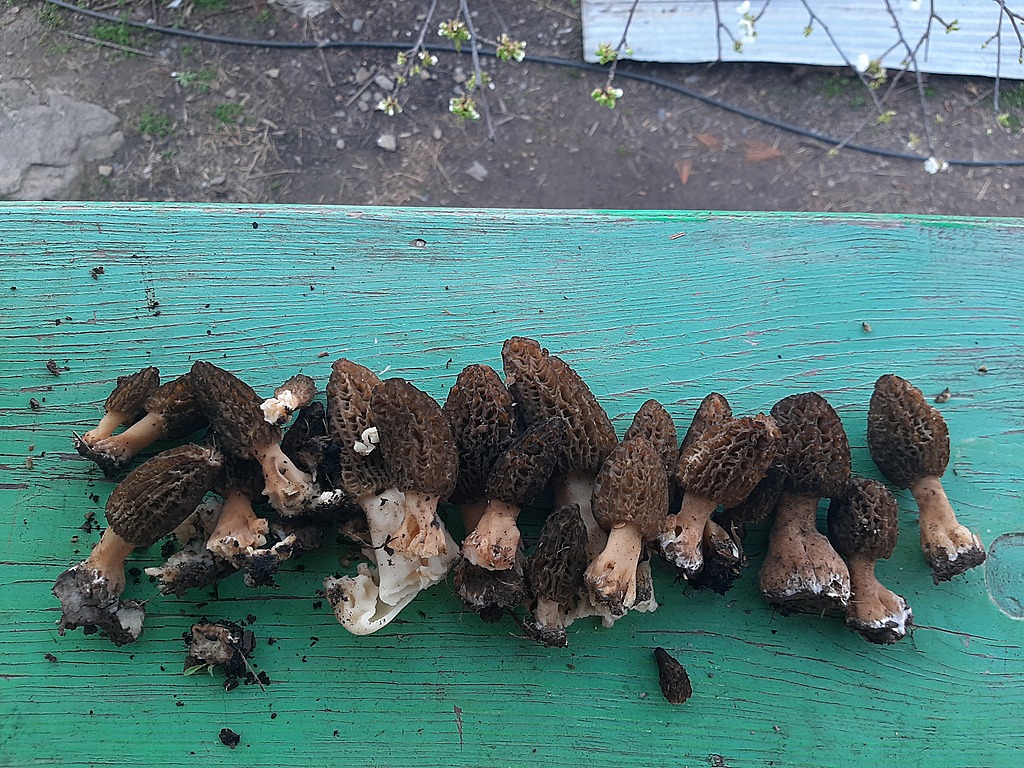 Cleaning gucchi before cooking is very important as they have a lot of dirt on them and can also be hosts to insects and spiders. Shelf life of fresh morels is limited, and they need to be preserved by drying. Gucchi has an earthy nutty flavour. In India, gucchi grows in Kashmir and Himachal Pradesh. While there is no local dish that is made here in Himachal, Kashmir boasts of its gucchi matar and gucchi pulao. The local people of Himachal are rather fond of looking for gucchi in the forests and selling it off to wholesale exporters. To the Western countries, gucchi may be a culinary delight, but here in Himachal, it is just another means to support economic livelihood.


Foraging for Ferns
Kasrod/Lingad
(Fiddlehead Ferns) is one of the many varieties of ferns found here in Himachal, but the only edible one. Lingad have a long green stalk and are coiled up towards the top. They have a short growing season in the summer months and are harvested before the onset of monsoon.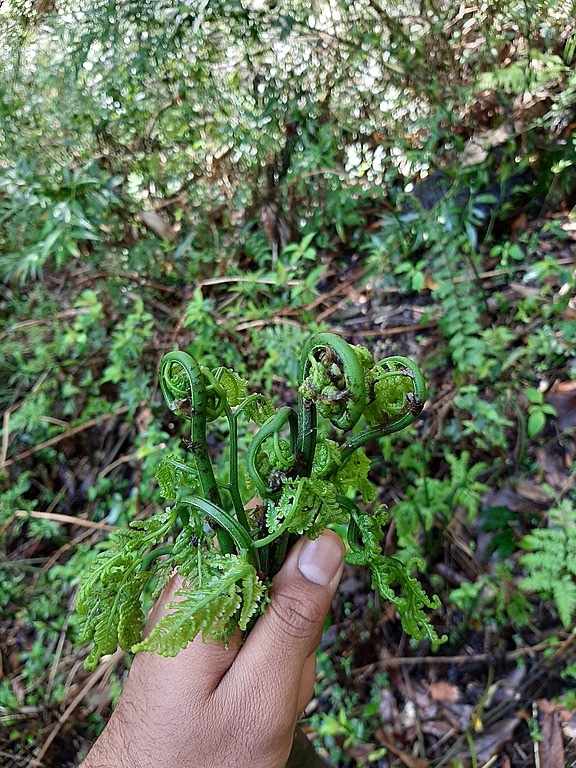 These ferns have a grassy flavour with a little bit of nuttiness, and they bring out a sensation of spring.
Lingad
is popular with the nomads as well as the local people and can be found in the shelves of various markets in the form of
lingad/lingri ka achaar
(pickle) which is traditionally made in local households.
Lungru ki sabzi
is another traditional dish made with
lingad
.
Lingad
is washed and cooked in mustard oil with cumin, thyme, red chilli powder, and salt.
Lungru ki sabzi
is then served with
chhalori
(makki ki roti/maize flour flatbread) and ghee.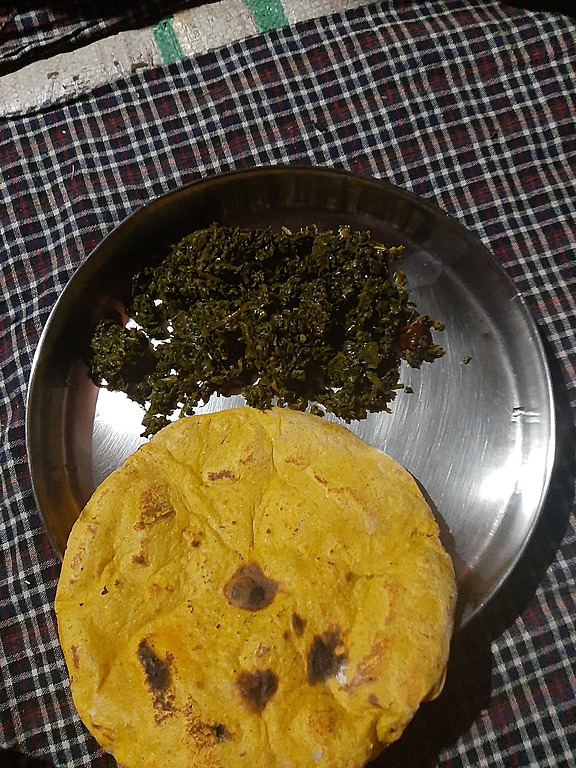 I once tried to make raviolis with lingad and served them with a bichu booti (stinging nettle) sauce. They turned out amazing, with so much earthy and green flavour.


Foraging
lingad
in the forest is a labour-intensive job and that is why
it
is a prized delicacy across the state. I asked my father if he had any childhood memories attached to
lingad
. To this he replied, "Whenever any celebrated person such as the President used to visit the state, they would be served
lingad ki sabzi
along with
bhaturu,
and this would then be published in all the local newspapers".