Especially in these pandemic times we are turning to nature and our food cultures to revive our bodies and minds with medicinal remedies and ancient lifestyle practices. Using food as medicine is not at all uncommon through our Indian food culture. We might not know how, but our ancestors knew just what the right mixture of herbs or spices was to heal us best, whether a cold or a stomach ache (probably caused from eating too much delicious food!)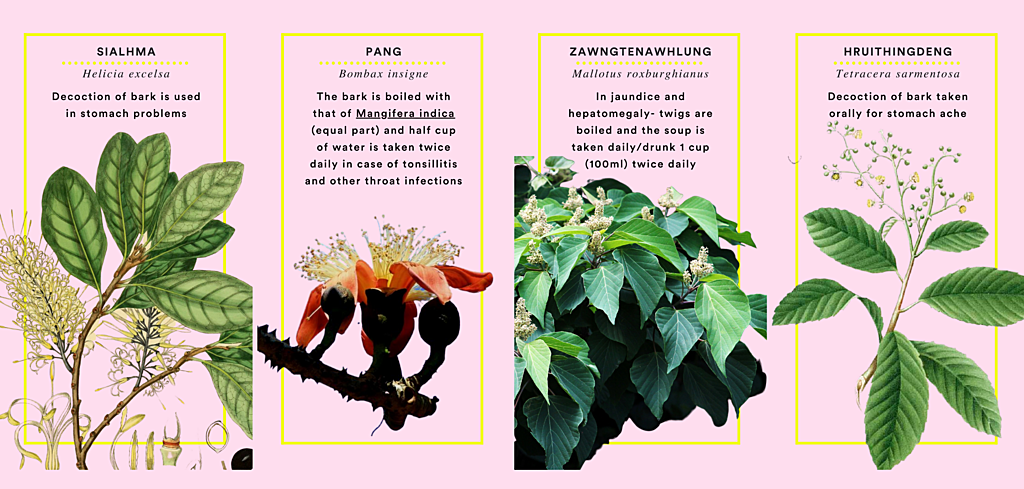 What's also interesting to look at is how these plants have become an integral part of our food cultures. Whether adding them in recipes, (like all the numerous spices) or creating recipes from these medicinal plants itself they have worked their way deep into our cuisines. 
Dr. Ganesh Bagler's work
on spices is another interesting research that shows this relationship and how Indian cuisine, with it's negative food pairing and spices at its core, evolved from a place of medicine purpose. 
How many plants can you identify?
With changes in how we live, how we buy food and eat, many of us slowly lose or don't even build the traditional knowledge to identify the healing that our world so naturally gives through these plants. With time and not enough knowledge about them these plants are slowly disappearing from our food cultures. 
But unknown to us, many communities and academics are preserving this knowledge through documentation and research work. It was really insightful on our virtual escape to Mizoram to read many of these papers and learn through food the extensive biodiversity of the region. 
And the best part of this learning was...
It's more than just turmeric
When we look at healing foods, especially now, turmeric, ginger or stereotypical spices are on the top of everyone's list. But when we look closer or further the diversity of plants out there that cater to so many ailments is amazing! We've featured only eight of them throughout this post, but do head over to this paper to read about fifty more plants of Mizoram and their medicinal properties! How many could you identify?
"The present paper provides first-hand information of certain ethnomedicinal plants from an Indo-Burma hotspot region (Mizoram). A total of 57 less known ethnomedicinal plant species belonging to 52 genera and 36 families were recorded from tropical evergreen forest and protected areas of Mizoram. The medical applications and conservation status of recorded plants have been described. "