Hotel Nayaab in Hyderabad, Telangana, bustles with energy, hot Irani chai and chatter as early as five in the morning, serving 3000-4000 people every day. 'You can't leave without having our staple breakfast single bite' said Omer Aziz, the owner of the restaurant. 
Lukhmi
A single bite is exactly what Lukhmi means and comes from a Parsi word
lukhma
. This legendary breakfast dish is made from a flaky fried dough stuffed with minced meat and is cooked for a very long time.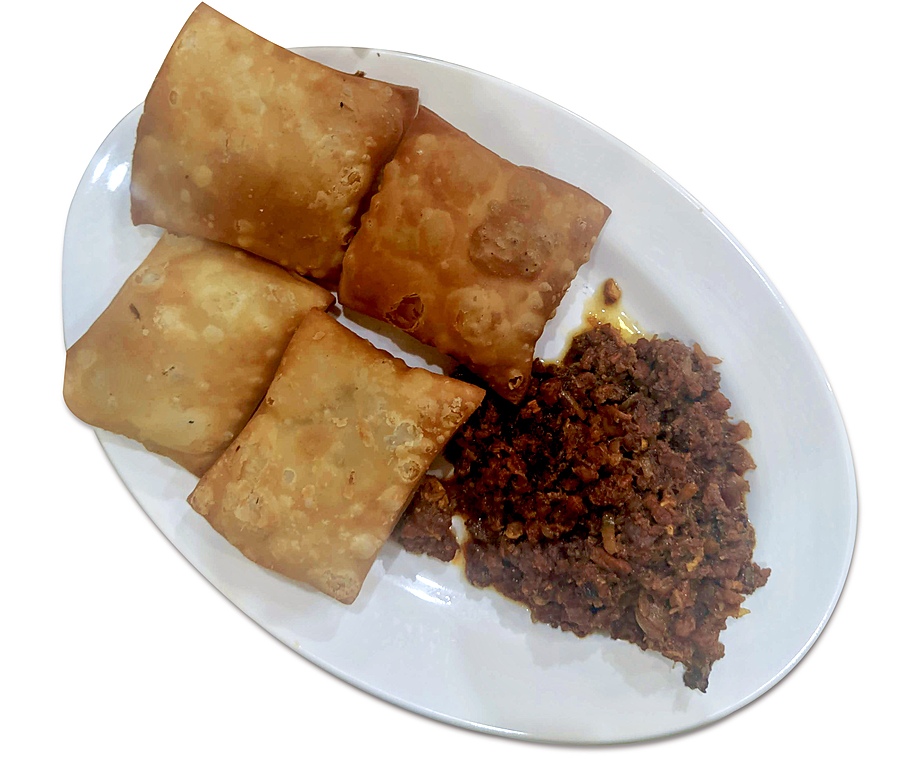 Kheema
Lukhmi, as delicious as it is on it's own, is accompanied by a single bite of Kheema (spiced minced meat). At Hotel Nayaab, one of the first Irani cafes in the city, apart from a typical Kheema, their house specialty is the Dum ka Kheema. It is cooked using a technique called dum, where some charcoal is put inside the pot that is then sealed with the dough and left to cook in it's own steam. Before it is sealed some pure ghee is added onto the charcoal and the Kheema is left to cook on dum for around 30 minutes. This technique lends the dish a smoky flavor. To finish some malai (fresh cream) is put generously on top.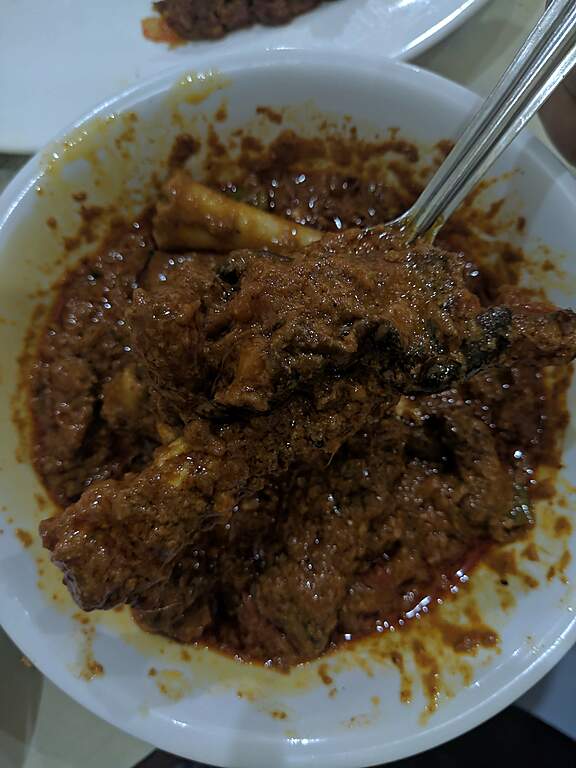 It's important to know, that Lukhmi along with
khajoor
and kebab are some of the dying out traditional Hyderabadi dishes and it is great to see young entrepreneurs like Omer Aziz, who take over such old, family establishments and give these dishes and traditions undisturbed continuity.
Watch Omer Aziz briefly introduce the legacy of Hotel Nayaab in our short video from our time in Telangana on our
YouTube Channel
.