Unregulated local alcohol in Himachal still steals the show against its angrezi counterparts (angrezi meaning "English"- a term for imported alcohol that is commonly used in North India). The locals always favour a good bottle of home-made desi. Although consumption of alcohol is considered a vice by many, one can find local alcohols and their variants in different households. 


Himachal has a big catalogue of local alcohols such as
angoori
,
chhaang
,
lugdi
, but this one is about
tharda
(also called desi or just daaru).
Tharda is a home distilled spirit from the Kangra district of Himachal Pradesh which has fennel as a dominant flavour with citrusy notes to it. Tharda is made from jaggery, and fennel. These are mixed in with warm water and kept in a pot under sunlight for a week's time for fermentation. 


Tharda makes use of a local store-bought starter culture called Phab (dehydrated yeast formulations) for fermentation. Normal instant dry yeast can also be used, but that results in alcohol of a lower quality. 


The liquid is stirred every day and the fermentation is only stopped when a distinct yeasty aroma starts coming from the ferment. This ferment is then distilled once with on a home-made set-up and the distillate (
tharda
) is then bottled marking it ready for consumption.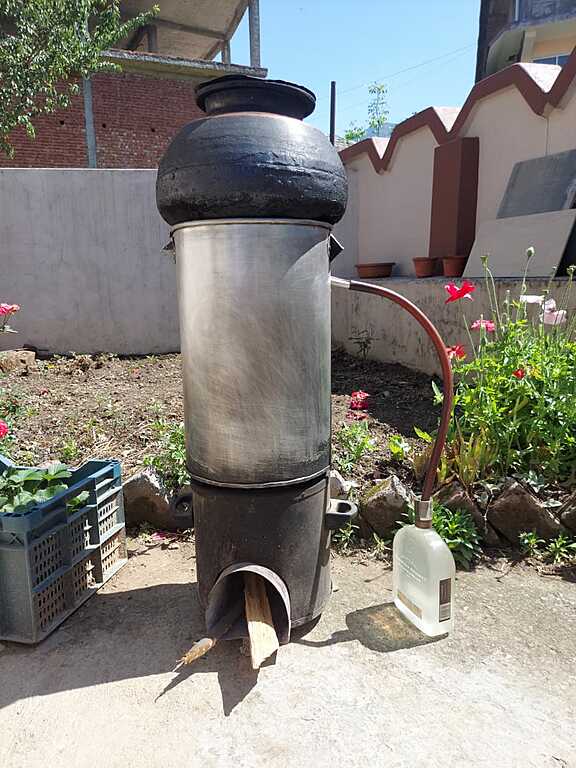 The distillation set-up can be very simple and made from utensils which are available in a regular kitchen. This basically includes a burner (source of heat), vessel to hold the ferment, a pipe and cover to transfer the condensate and another vessel with cold water to support the condensation.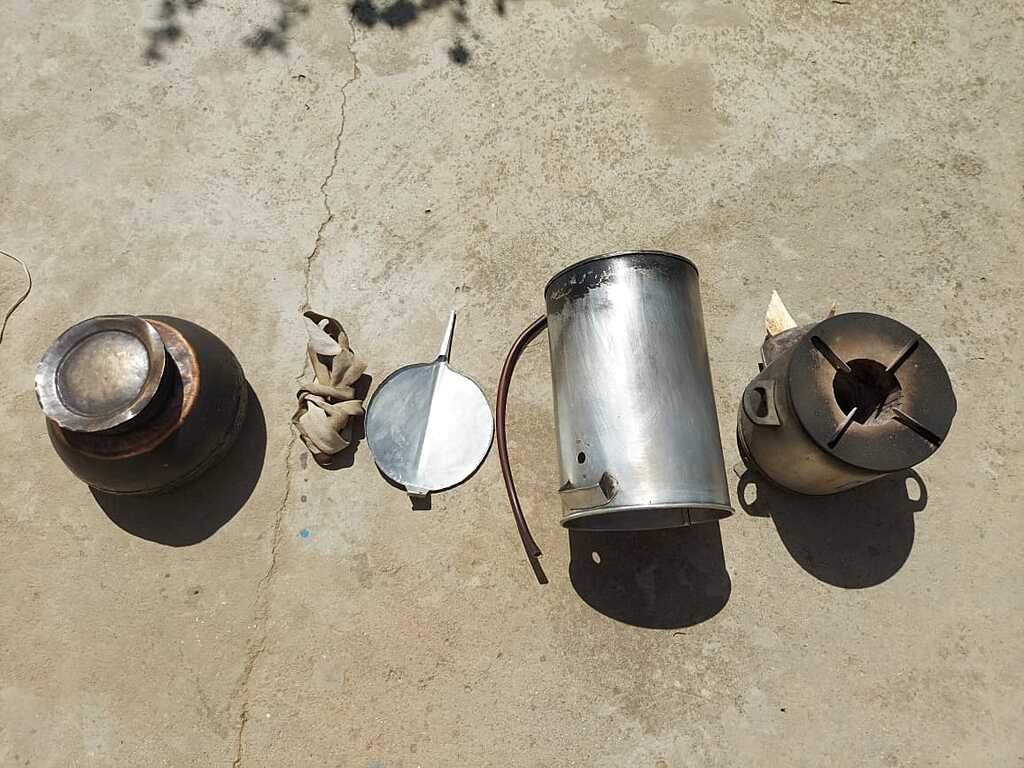 The citrus  flavour in Tharda can vary from sweet to bitter depending on fermentation and distillation process and so can the alcohol percentage. Water is the most common mixer, but most people prefer to consume tharda, neat, without diluting it.


A note on phab*
Phab/dhaeli is a starter culture or a traditional inoculum used for fermentation of alcoholic products. It is an indigenous inoculum of the Trans-Himalayan region. is mainly used for the fermentation of two barley-based alcoholic beverages, viz., chhang and aarak. It is prepared from barley/rice and leaves of Artemesia sp. (Mugwort).

It is generally prepared from mid-June to October when shrub Artemesia locally called burnak is fully grown. This shrub plays an important role in phab preparation; it provides the peculiar aroma to phab and has inhibitory effect on the growth of foodborne bacteria and allows the growth of only inherent microflora present in phab.

 For phab preparation, husked barley grains are roasted on fire and ground into coarse flour. The flour is kneaded into dough and rolled into small tablets, which are inoculated with powder from previous year phab and mixed properly, small amount of wheat flour is also mixed, and the tablets are kept between the leaves of Artemesia. These are kept as such for 2–3 days for fermentation and after that dried in shade for 5–7 days.

*
Kanwar S.S., Bhushan K. (2020) Ethnic Fermented Foods and Beverages of Himachal Pradesh. In: Tamang J. (eds) Ethnic Fermented Foods and Beverages of India: Science History and Culture. Springer, Singapore. https://doi.org/10.1007/978-981-15-1486-9_8