Home chef revolution gave Anuradha Medhora a platform (Charoli) to start small pop-up events to introduce the royal food of Malwa to more people, and educate on this very own, unique cuisine of Madhya Pradesh. 
The Royal Malwa Cuisine
It is filled with complex flavors recalling of Maratha households, or Rajasthani food, because many royalties moved from those states into Malwa. By Malwa we mean the region from the ancient kingdom of Malava, ruled by many dynasties and kingdoms including the Malavas, Malwa sultans, Mughals and Marathas to name a few. It is a plateau region that expands between South-East Rajasthan and West Madhya Pradesh.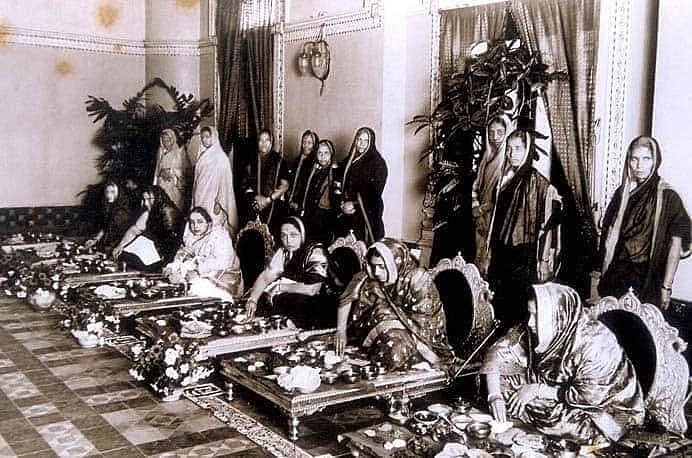 The trail of influences 
Every time a royal lady married and came into this region, along with her came her staff and a completely unique culinary repertoire. On the new soil they would replicate the food she missed, reminding her of home, hence the many diverse influences on the MP cuisine. Much of the Royals hailed from Mughal and Shirazi family lines, so along came heavy Persian, Turk and East African influences and dishes. Mughals were Muslim and Hindu, hence pork and beef were traditionally not found on their menus. The MP city of Bhopal carries a very particular Mughlai-Shirazi culinary influence because of the Begums (dynasty) of Bhopal. Back in the day all the royal houses were in fact non-vegetarian. There was a lot of game meat available. Hence there were lots of techniques to preserve it, such as pickling. Even now you will get a larger variety of non-vegetarian dishes influenced by Shirazi-Mughlai roots, heavy on the meat; khormas and kebabs among them.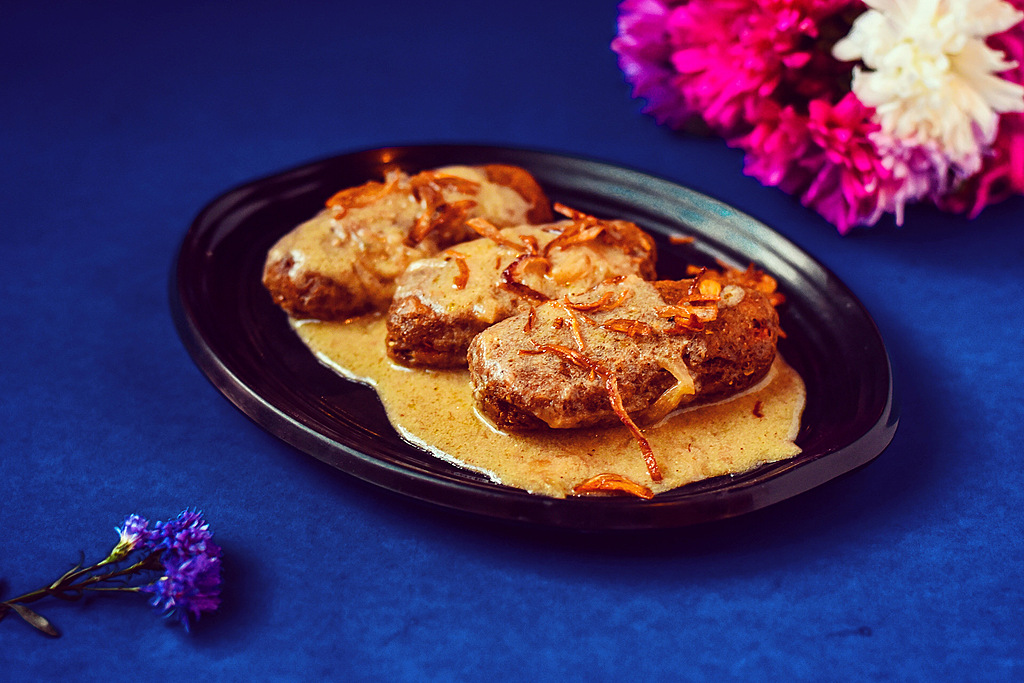 Characteristic elements of royal Malwa cuisine
One such example is Borani Ke Kebabs, a special winter dish. These are carrots wrapped with minced meat and shallow fried. They come with a caramelized onions gravy glaze. Sauces, creams and gravies are particularly characteristic for the royal cuisine. Everything was rich in milk and
malai
. The royal larder was filled with a wide array of ingredients. Royalty had access to wealth and with that they had access to many foods and products. This is illustrated in the example of their large orders for coconuts being located in central part of India. Local produce still had a large influence on what the Royals ate, but it was not restrictive. Dry fruits, saffron, cloves, cinnamon, spices are all an intrinsic part of the royal gastronomic history. But it was not just the spices that made this cuisine unique. It is the way the spices were combined with the produce. And that primarily is what distinguishes regions from each other.
Also, watch Anuradha Medhora talk about all of this and more stories about Royal food of Malwa in her video made specifically for Virtual Escape series:
Meet: Charoli
These recipes, out of which some have been documented while some are only found in old royal or noble homes, had to be shared. That is why Anuradha started Charoli. Her love for the traditional foods only grew once she left to study away from her home of Indore at the age of 13. Every time she went back she documented the recipes, first only from her mom's kitchen then her grandmothers and then from her aunts and uncles and so on. All she has learned she presents under Charoli.