The Chilgoza Pine nuts (neoza in hindi) are the fruits of the Chilgoza Pine/Neja Pine (Pinus gerardiana) and are primarily found in the Kinnaur district of Himachal Pradesh. Being rich in vitamins, antioxidants, and magnesium, they are a very popular winter evening snack.


I have spent my childhood days roasting these nuts along with sweet potatoes every evening in the
bukhari
(traditional wood-burning stove) and everyone would then relish these delicious freshly roasted nuts.
Chilgoza  are super rare and are very expensive and are mainly found in the annual
Lavi Mela
of Rampur and local Kinnauri households.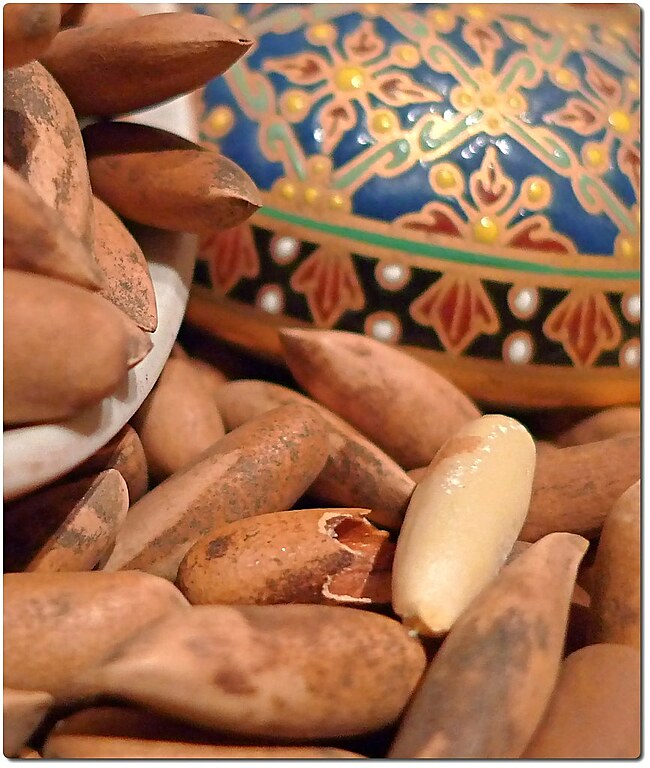 These nuts have a very thin brown shell and taste bitter if consumed without roasting. Roasting the nuts frees it from the shell and leads to significant flavour changes. The nuts become crunchy, develop a buttery flavour, and taste like peanuts.


Their species are in decline and have been added to the
threatened
species list. Overexploitation for the nut and pastoral and agricultural purposes has caused this near-endemic species to get endangered. The state government has made some efforts to start artificial
regeneration
of the species which show some promise.